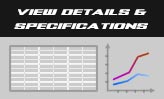 A8 Earth Auger Bits
Digga's range of auger bits are designed with the ultimate in performance, quality and cost effectiveness in mind. With the A8 range, you benefit from its 1 3/4 hex drive pilot over the square drive - giving machines with higher down pressure and higher torque greater strength. The A8 auger bits suit Excavators up to 15 ton for drilling in earth and rock.

The A8 auger bit is a flat tooth auger with chisel ripping teeth on inner pockets. Ideal for general earth & clay drilling. With multi facet tungsten teeth fitted, granulated and soft fracturable rock conditions can be drilled.

This auger bit has been designed with a double start single carry flight configuration. Its flight pitch is shallow for greater soil retention, and its heavy duty body allows for greater reliability in tough conditions.

Can't get your old teeth out? Digga's ingenious knock in, knock out tooth locking systems eliminate the need for cumbersome tools to remove the auger teeth.
A8 Auger bit specs
Drilling conditions
General
Hub
2.5" Hex
Optional Hub
3" Hex
Overall length
60"
Pipe
3" - 6.5"
Flights (lead)
3/8"
Flights (carry)
3/8"
Teeth
Tm
Pilot
Pm-hx-3
Max size
70"
Ideal drives
9dds-16dds
Optimum drilling speeds
Earth
55-65
Clay
45-55
Shale
(fracturable rock)
25-45
Heavy rock
N / A
Auger features
Double flight configuration. Heavy duty body for greater strength with larger machines provide for optimum drilling on mid sized machines
---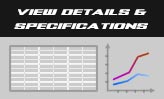 RC8 Combination Earth & Rock Auger Bits
RC8 auger bits are available with a range of different teeth options to suit most ground conditions including earth, hard soils, shale, clay, and permafrost.

Basically, with the RC8, you get all the benefits of the A8 plus thicker flights and the superior penetrating ability of the B7 taper tooth head. RC8 auger bits come complete with all purpose taper teeth perfect for combination drilling in all conditions - from earth to medium rock, providing a clean hole every time.

RC8 teeth are easy to install and remove with Digga's ingenious knock in, knock out tooth locking system which eliminates the need to use extra tools to remove the teeth.
RC8 Auger bit specs
Drilling conditions
Combo rock / earth
Hub
2.5" Hex
Optional Hub
3" Hex
Overall length
60"
Pipe
3" - 6.5"
Flights (lead)
3/8"
Flights (carry)
3/8"
Teeth
TTD
Pilot
PH-3
Max size
70"
Ideal drives
9dd-12dd
Optimum drilling speeds
Earth
55-65
Clay
45-55
Shale
(fracturable rock)
25-45
Heavy rock
10-25
Auger features
Double flight configuration. Heavy duty body for greater strength with larger machines provide for optimum drilling on mid sized machines