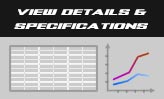 Bigfoot Trenchers for Mini Loaders & Walk-Behind Machines
Digga's mini bigfoot trencher features an adjustable depth control foot which ensures the operator trenches at a set depth at all times. Three different chain options are also available for trenching in different ground conditions from general earth, to rocky ground, concrete, asphalt, and even frozen ground. Our trenchers are manufactured in-house to the highest industry quality, ensuring reliability and performance with the peace of mind you expect from a Digga product.
Our trenchers are the most user friendly on the market; allowing the crumber bar to start in the trench and eliminating the need for the operator to get out of the machine to reset the crumber bar (patent pending). Our unique design foot can be seen from the cab to allow the operator to see when the trencher is in the correct trenching position. A complete trenching solution for a cleaner trench helping you increase your effieciency and productivity.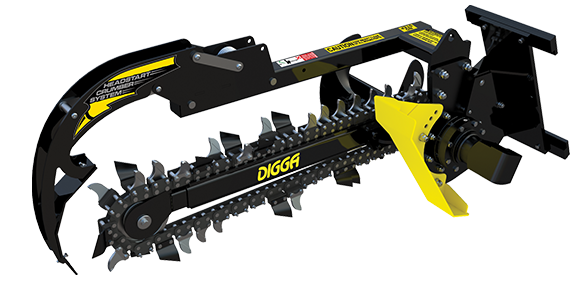 Features
Headstart Crumber System (patent pending)
Adjustable Skid Foot to maintain constant digging depth
Frame can be side shifted for digging close to permanent structures
3 different Chain options, Earth, Combo, and Diggatac
Industry Leading Warranty
Ideal Use & Machine Suitability
Pipe laying for irrigation, underground power and communications, road repairs, and general construction
Mini Loaders and Walk Behind Machines
Specs
900
Cutting Depth
Up to 36"
Cutting Widths
4" / 6" / 8"
Foot Depth Presets
18" / 24" / 30" / 36"
Recommended flow
10-25 gpm
motor Type
2k Bell Eaton
Max Pressure - Do not exceed
3500 psi @ 16 gpm
max flow - do not exceed
25 gpm @ 2900 psi
max continuous power
34 hp
Length
74"
Horizontal Height
32"
Width
38"
Weight
320 lbs