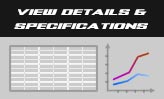 Chain Options to suit Digga Trenchers
Choose from three types of trencher chains:
- Earth
- Combination
- Diggatac

No ground is too soft nor too hard. Digga's trencher chain options caters from soft clean grounds to the hardest of shale. What's more, Digga's Diggatac range provides extended tooth life and reduced vibration - particularly when starting in tough conditions.
Combination Chain
Combination of earth & tungsten teeth
Suitable for most applications. Cuts through hard soil, roots, soft shale, and rocky ground
Earth
Diggatac
Cup tooth on every second station
Full tungsten teeth on every station
Best for soft clean ground with no floaters
or tree roots
Best for rocky hard shale, asphalt
and frozen gound