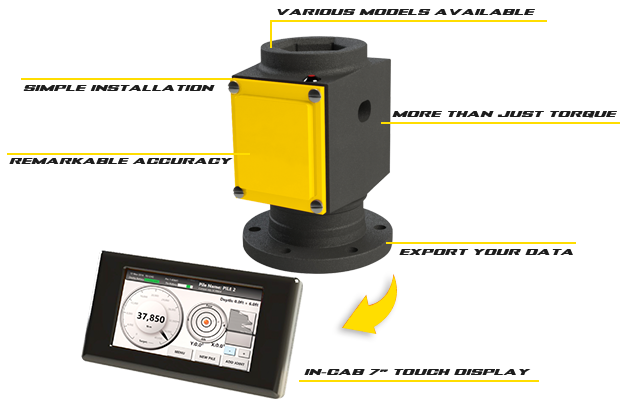 Helical pile monitor and data logger
Digga is pleased to announce their latest product, the Torque Hub,. Utilising the same technology as our previously sold Torque Logic, it delivers over 99% accurate torque readings. Data is sent over a robust 2.4 GHz RF FHSS signal to the handheld display / datalogger. The Torque Hub measures not only torque, but also inclination. This torque monitoring and data logging device is intended to replace the Kelly Bar Adaptor or mount directly onto the drive-head output shaft. It is available in 2", 2-1/2", 2-5/8", 3" hex & 100mm square kelly shaft sizes.
New reporting capabilities
Reports are exportable directly from the display, either via email using a smartphone with its' hotspot enabled or through the onboard USB port connected to a flash drive.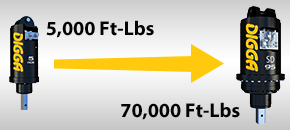 Available models
Torque Hubs are available for drive units with 2", 2-1/2", 2-5/8", 3" hex & 100mm square shafts. With torque ratings from 5,000ft-lbs to 70,000ft-lbs.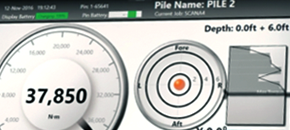 More than just torque
Digga's Torque Hub provides you with a 99%+ accurate torque measurement alignment indicator and data logging proven solution.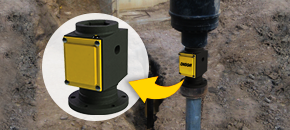 Simple installation
Replaces Kelly Bar adaptor or mounts directly onto the drive shaft. Available in 2", 2-1/2", 2-5/8", 3" hex & 100mm square kelly hub sizes.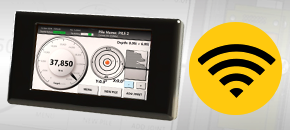 Rugged in-cab display
WiFi 7" touch enableed in-cab display for stable data transfer. Monitor and record jobs with ease with the rugged IP67 ABS casing. Circuit boards, firmware, and software are designed for the application - Fully potted, sealed, gasketed, and cushioned, to ensure maximum protection and longevity.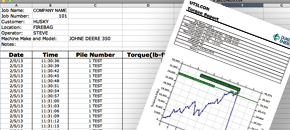 Export data logging records
Record torque, pile depth, angle, date, and time with additional user-defined export field options available. Reports are exported as both bare data (.dat file – open in Excel), and as a PDF line chart.
| | |
| --- | --- |
| Specs | Torque hub |
| Rated Output (R.O.) | 2 mV/V nominal |
| Nonlinearity | 0.1% of R.O. |
| Hysteresis | 0.1% of R.O. |
| Nonrepeatability | 0.05% of R.O. |
| Zero Balance | 0.1% of R.O |
| Compensated Temp. Range | 16° to 71°C |
| Safe Temp. Range | -54° to 93°C |
| Temp. Effect on Output | 0.005% of Load/°C |
| Temp. Effect on Zero | 0.005% of R.O./°C |
| Terminal Resistance | 350 ohms nominal |
| Excitation Voltage | 5 VDC |
| Safe Overload | 150% of R.O |